After nearly a week of voting on Facebook, Twitter, and Instagram as well as in person in our office, the votes have been tabulated and the winners of the "Inspired by Streetcar" Art Contest have been announced!
Paint, Pen, Ink, & Other:
1st Place goes to All Are Welcome by Chris Topper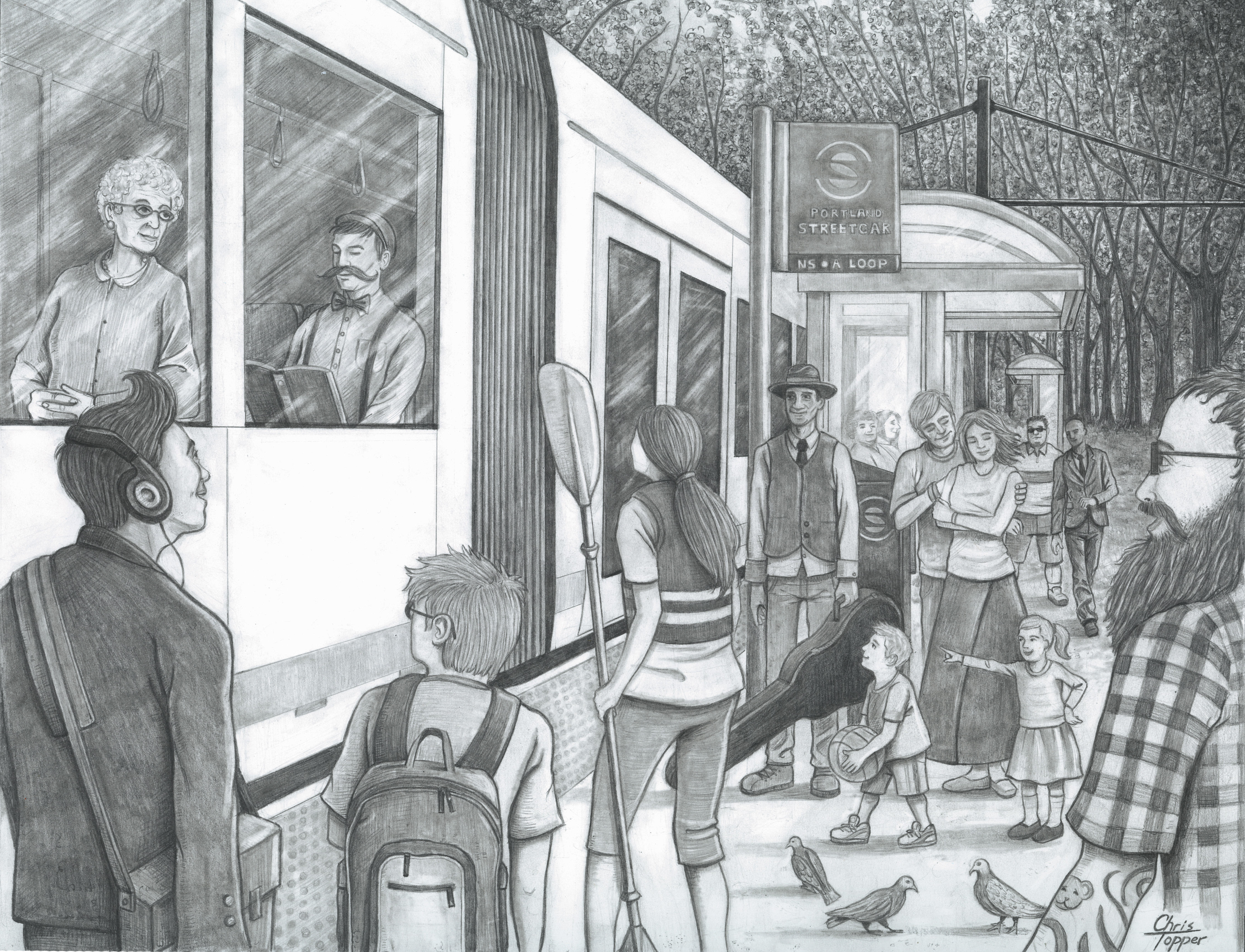 2nd Place goes to Portland Streetcars by Lynne Leahy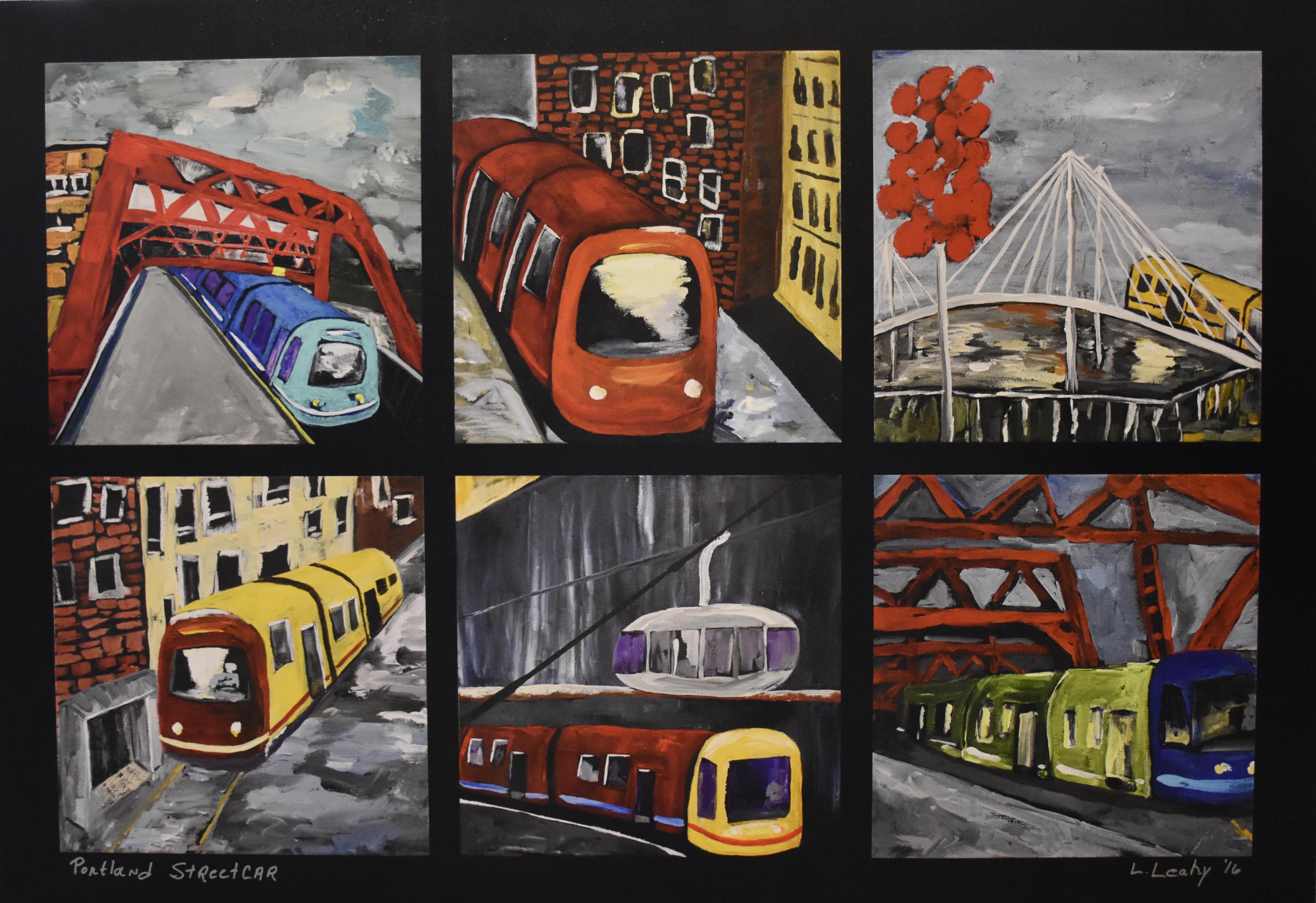 Photography:
1st Place goes to #pdxstreetcar #favseat by Kevin Cook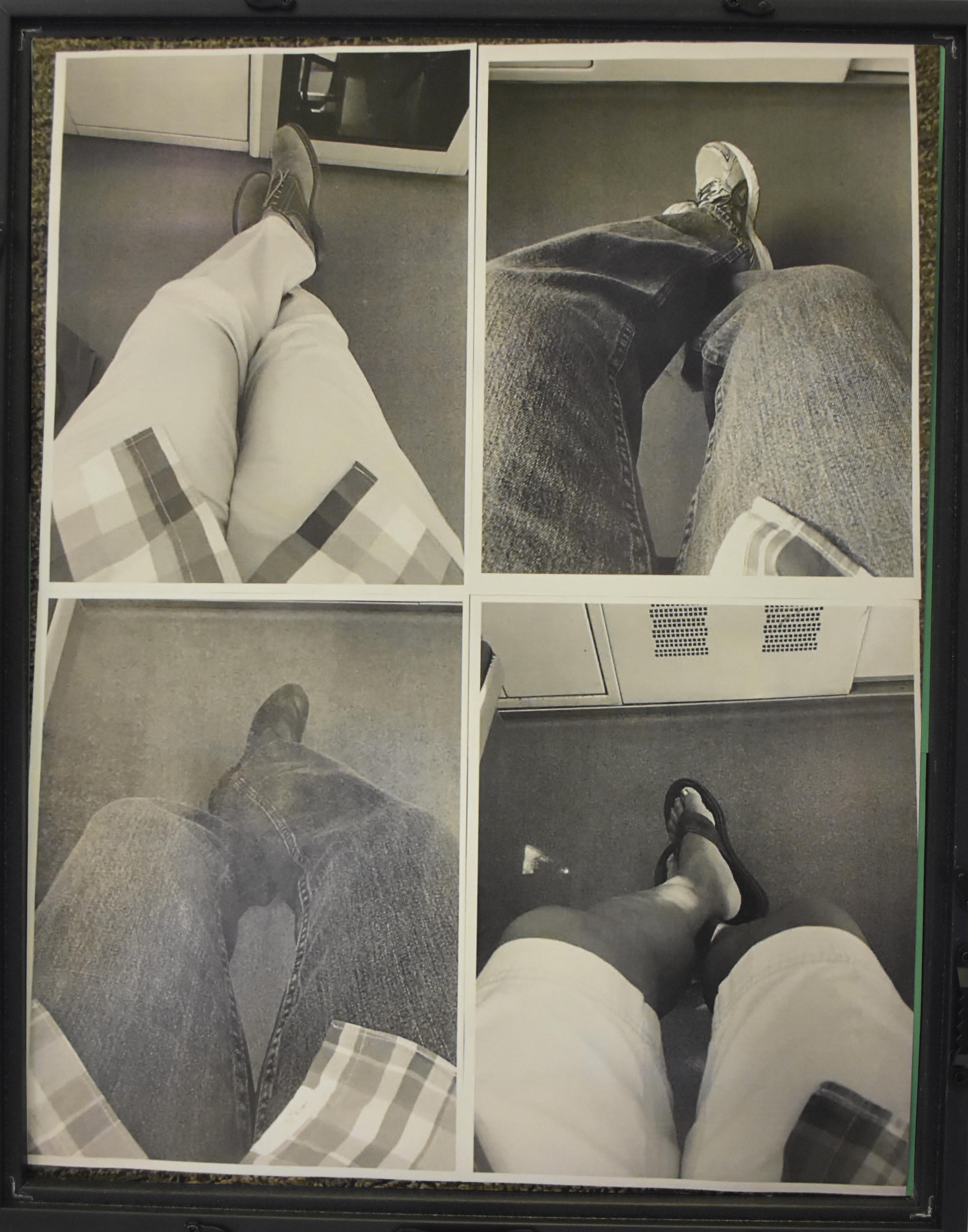 2nd Place goes to Loop A-round the Snow by Kelly Cari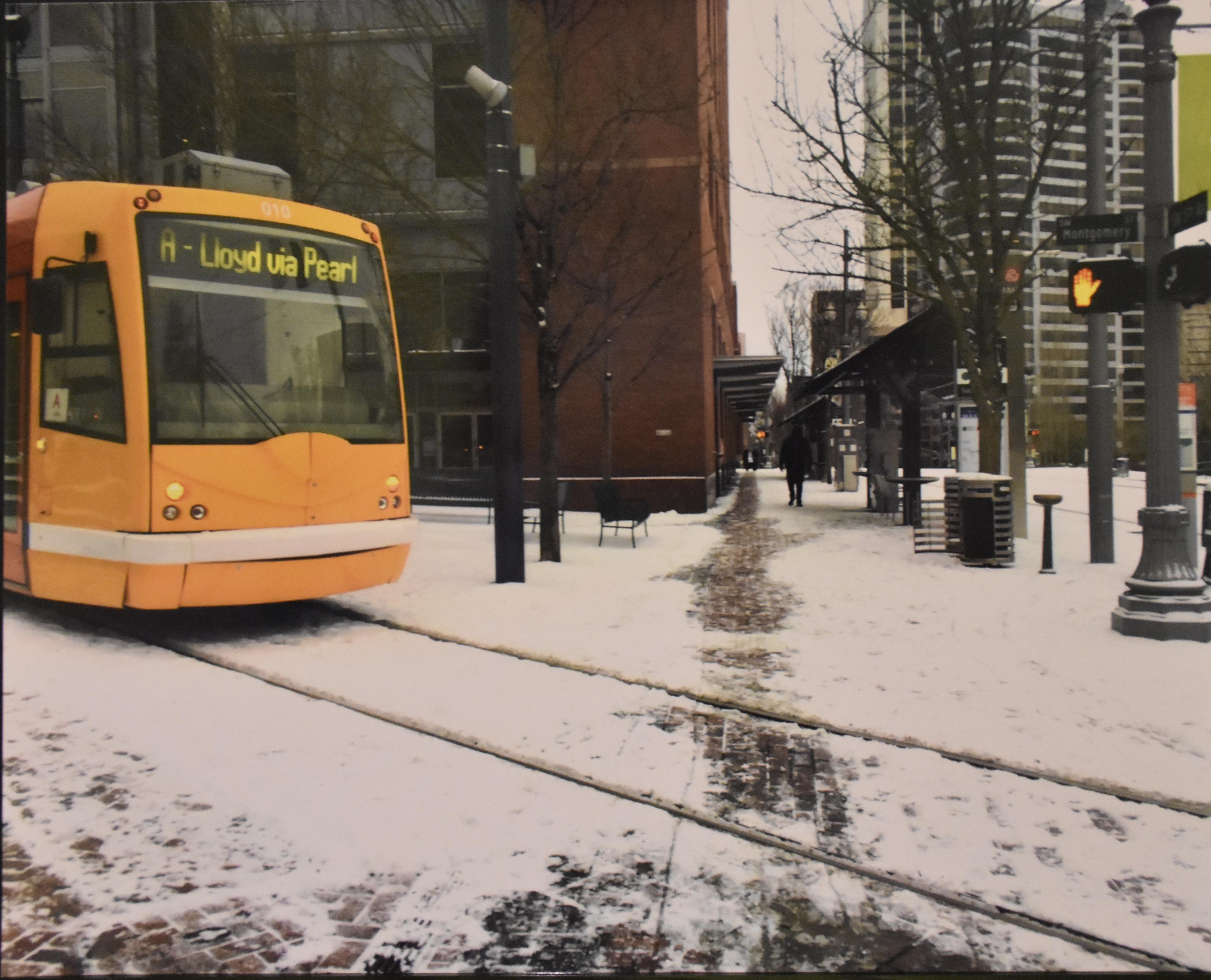 Thank you to all who participated! Thank you also to our prize sponsors Pro Photo Supply, Frame Central & Blick Art Materials.