Take a trip down memory lane as we reminisce about some of the big events from 2017.
January

The year started off with a bang when 5 separate snow and ice events put a damper on service in January.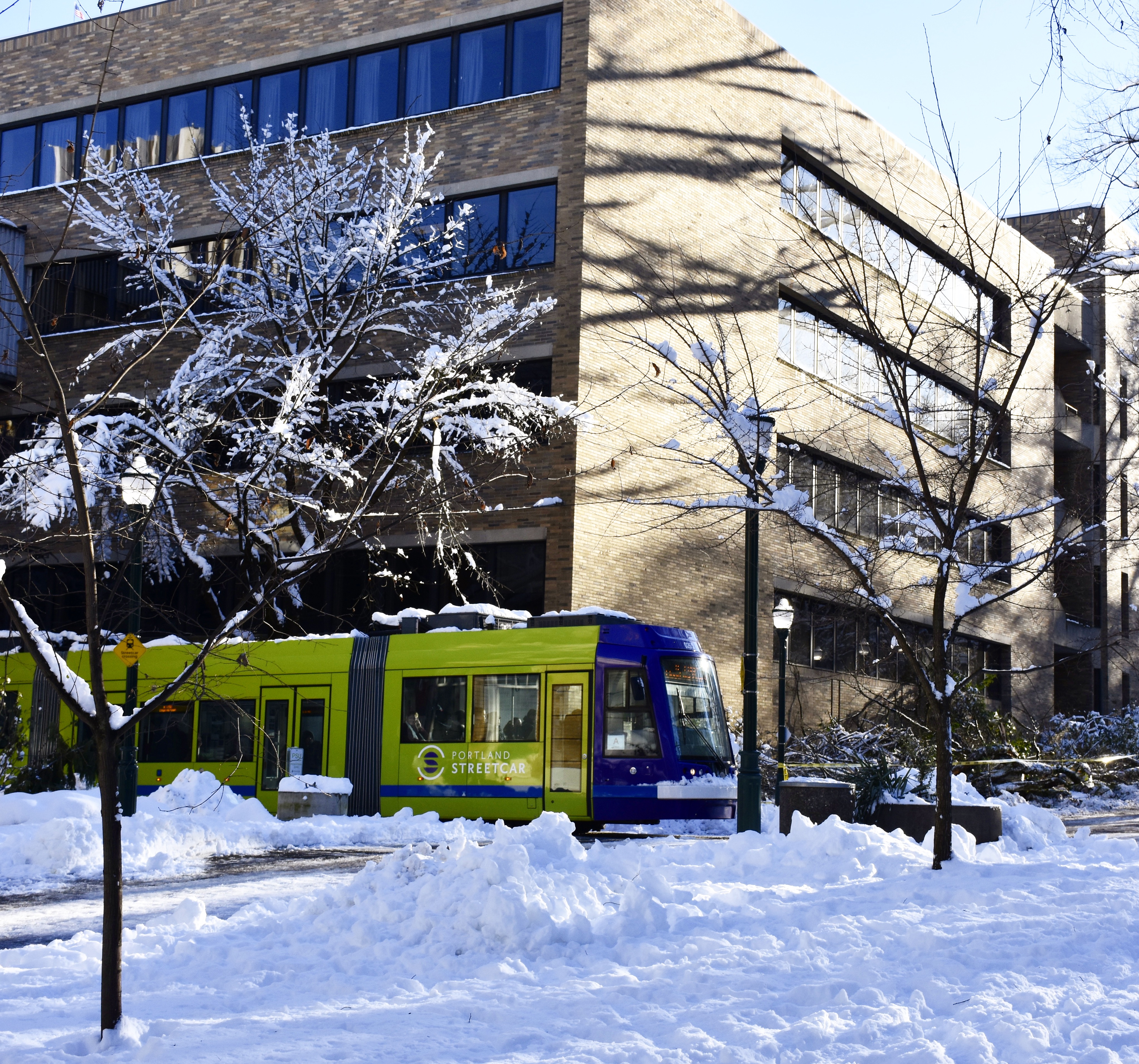 January also marked the 10 year anniversary of the Portland Aerial Tram. Oregon Health Sciences University and the City of Portland partnered on a fun week long celebration.
February

We enjoyed the lights and festivities of the 2nd Annual Portland Winter Light Festival at OMSI and the South Waterfront.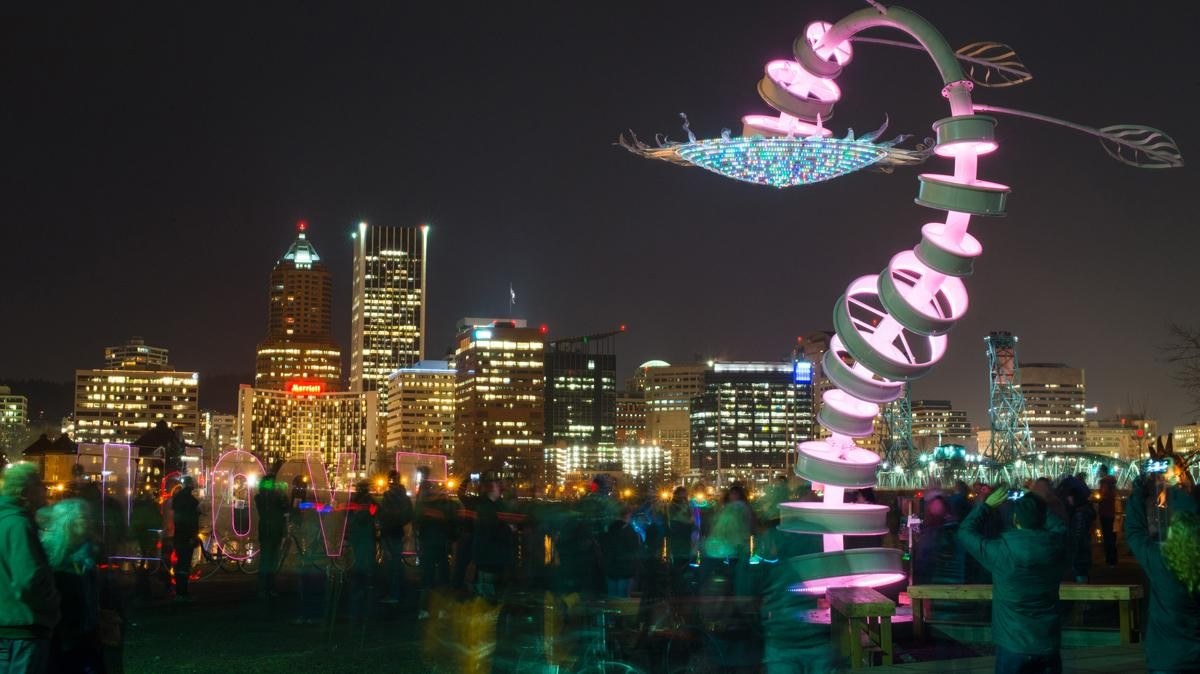 Broke our ridership record with 16,351 riders each weekday in February. The highest ever for Portland Streetcar.
March

We released the story of Portland Streetcar in "From Concept to Reality", a video telling the story of Portland Streetcar from the 1980s to present day. The video can be seen in our Video Gallery.
Operations performed a run time test on the A & B Loops in an effort to improve schedules and improve reliability on both lines.
May
Free Ride First Thursday began its second year thanks to the continued sponsorship of Wave G.
TriMet's upgrades at SW 11th & Morrison resulted in a 2 week special service with a bus shuttle on 10th & 11th Avenues. Streetcars turned around at SW Market using a special signal.
June

Streetcar service was provided for the first time ever during both the Grand Floral and Starlight Parades during Rose Festival 2017.
We were a proud sponsor of Pints in the Pearl and began rolling out information on the upcoming Hop Fastpass.
We held our first ever Scavenger Hunt in partnership with Growler Guys South Waterfront.
July

Launched the long awaited Hop Fastpass with partners TriMet and C-TRAN.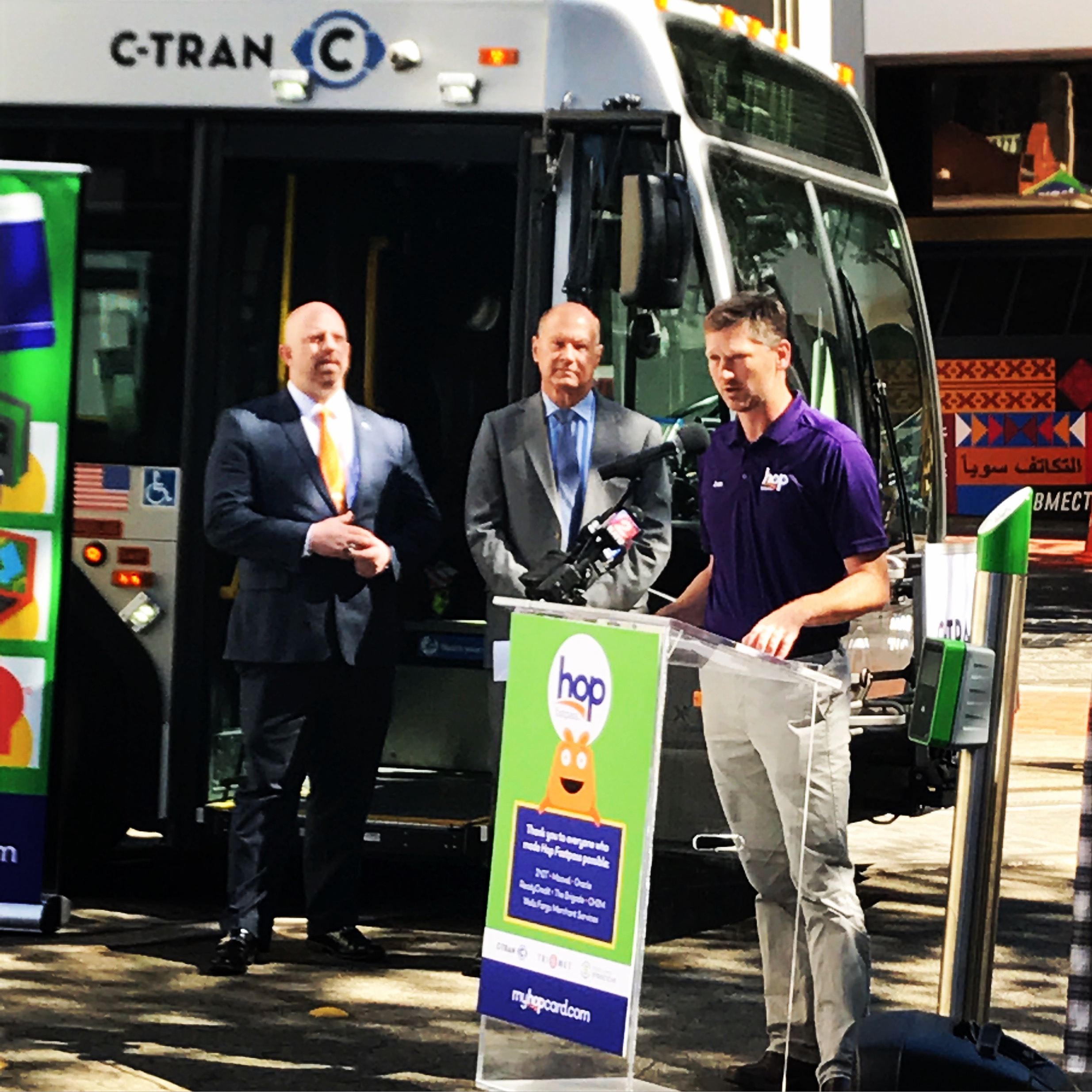 Held a First Thursday Open House of Streetcar Art by local artist Lynne Leahy.
Construction began on the Broadway Bridge to replace the four rall wheels that open and close the bridge. Construction is anticipated to last throughout 2017.
August

Got to know one of the many teachers who make use of the sponsored school field trips.
September

Updated schedules for all three lines increased frequency on the NS Line to 15-minute service beginning at the start of each weekday and increased the reliability of the B-Loop during the PM peak.
Held our second Scavenger Hunt in partnership with Growler Guys South Waterfront.
We released updated development data outlining the relationship between housing and the Streetcar.
Hosted our second First Thursday Art Show of the year. This time featuring art created by employees of Portland Streetcar.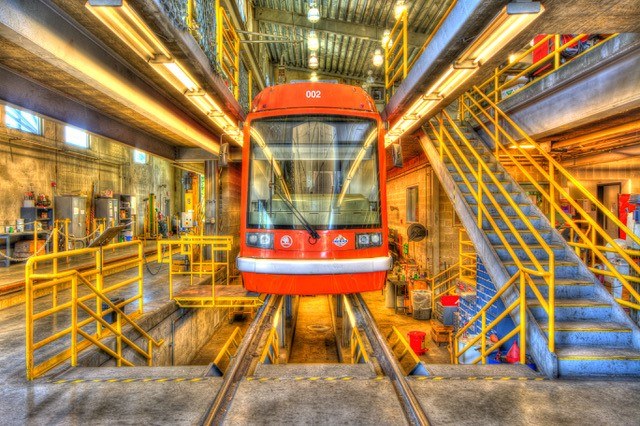 Photo by Rip City Photography
October

We partnered with the Community Streetcar Coalition to bring two advocacy super stars to Portland to talk Streetcar advocacy in Cincinnati and Kansas City and how that applies to Portland Streetcar.
We held our 8th Streetcar Mobile Music Fest featuring 10 acts and did our first Facebook and Twitter live videos.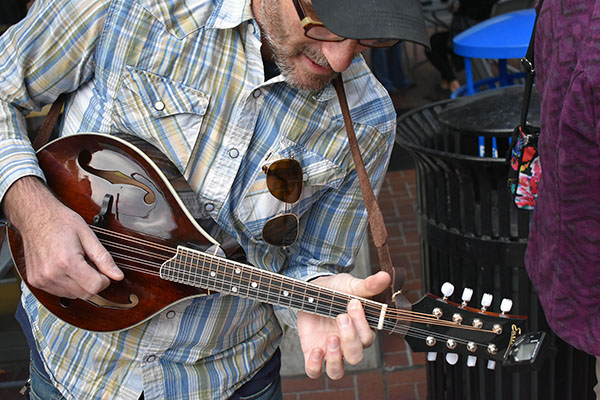 We debuted a new "How 2 Ride" video helping answer some frequently asked questions about riding streetcar. The video can be found in our Video Gallery.
Categories: