The next time you watch an episode of The Simpsons, created by native Oregonian Matt Groening, be sure to take a Streetcar ride through NW Portland's Alphabet District immediately after and examine the street signs – look familiar? They should, as Groening named some of his famous characters after the district's street names, including Flanders, Lovejoy and Quimby.
This piece of local trivia and dozens more are included in Portland Streetcar's new app "Portland By Streetcar," which provides Streetcar riders with an interactive tour of various landmarks, historical sites and points of interest located within a three-block radius of Streetcar's three lines (A Loop, B Loop and NS Line).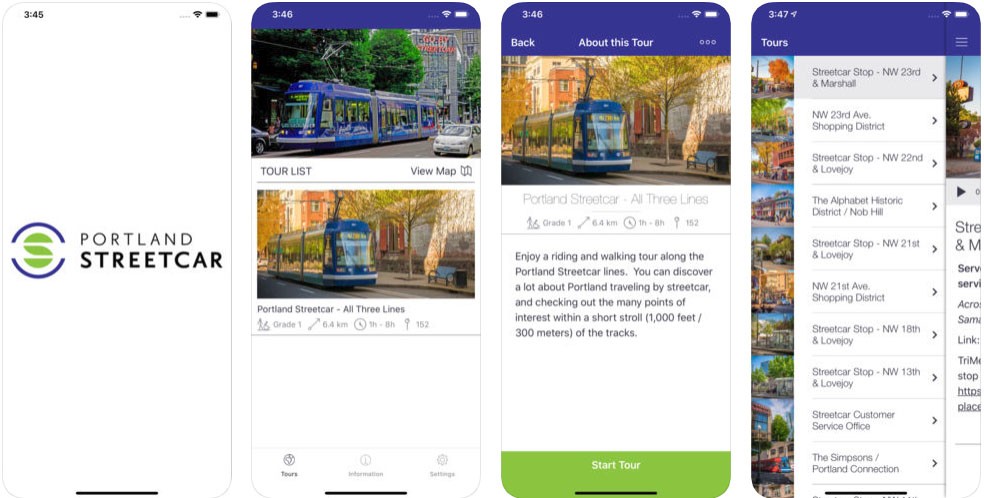 The app features an interactive map containing photos and audio recordings of more than 80 attractions around the Streetcar lines. The app is also "location aware," which means that as a user rides on Streetcar with the app open, their screen will update on its own to show all relevant attractions around them, with a simple touch of the screen providing more detailed information.
"In addition to providing an affordable and readily available transit option for the city, the Portland Streetcar lines have the potential to attract significant tourist interest," said Portland Streetcar Executive Director Dan Bower. "Because of the lines' proximity to popular areas, 'Portland By Streetcar' will support major public attractions along the lines and provide Portlanders old and new with illuminating facts about their city."
"Portland By Streetcar" is free to download and use, and is available now on the Apple App Store and Google Play Store. Funding for the app is provided by United Finance Co. To learn more and get the most from the app, read through the User Guide.
---
KGW getting the word out!
Categories: