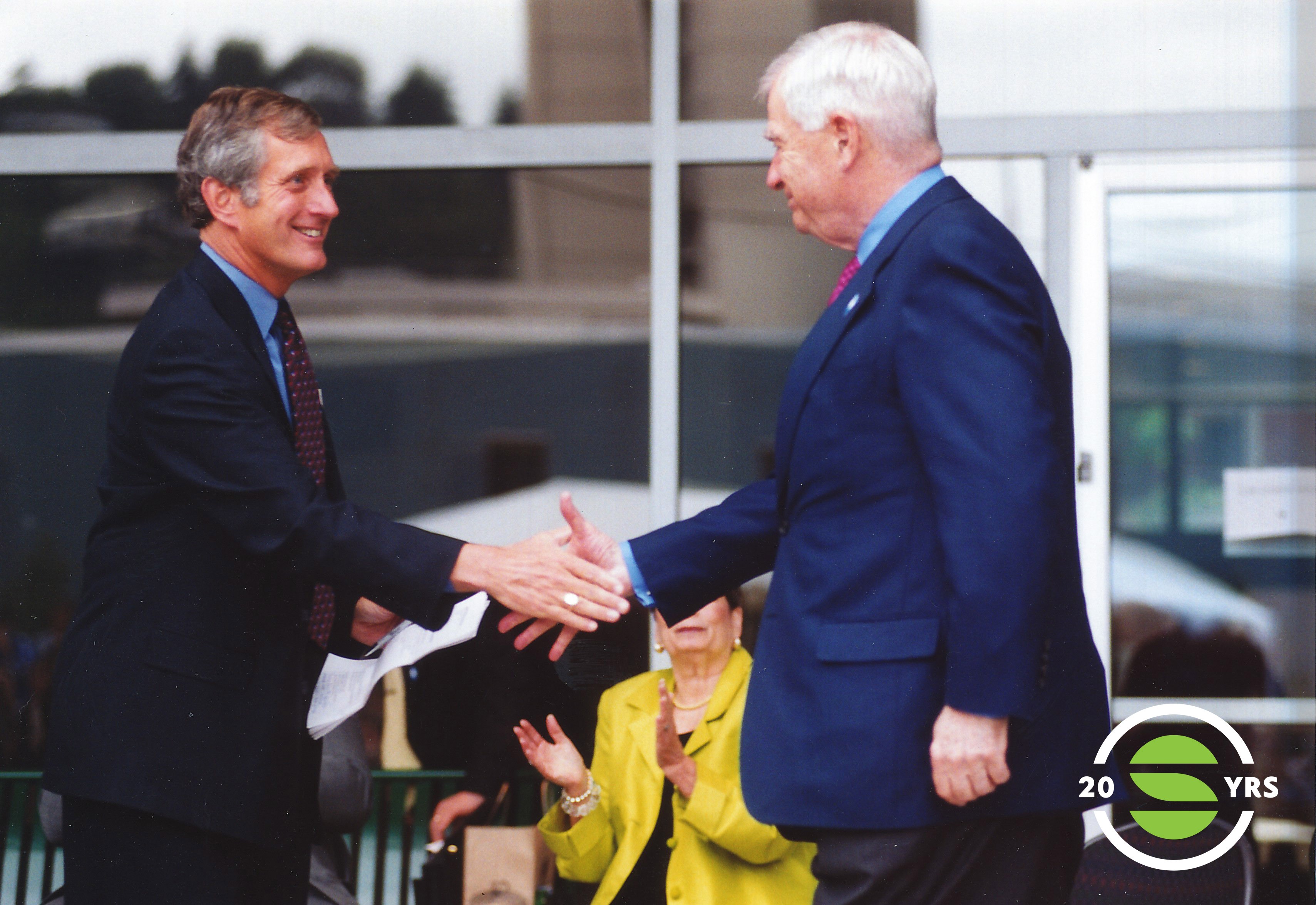 Former Mayor Charlie Hales (left), pictured here in 2001 with former U.S. Senator Mark Hatfield:

After making the decision to proceed with the Portland Streetcar project, we had a challenge: buying the streetcars themselves. The only domestic manufacturers just made historic trolleys, not modern trams. For those we had to go abroad, so a trip to Europe was organized. Sounds exotic, but it was kind of a forced march, visiting six cities in six days in order to meet with manufacturers and actually ride the vehicles under consideration on the street somewhere.
We had a budget to buy three vehicles. That was a rounding error for most of the manufacturers, so just getting their attention was part of the challenge. At one point, our delegation was on a balcony looking out at the factory floor of Siemens' plant, where they were fulfilling a $300 million order for a European customer. Laser-guided plasma torches and robotic welders were flashing and whirring as far as the eye could see. There we were, with our little checkbook, trying to order three streetcars.
Categories: