A new art installation by Portland artist Tatyana Ostapenko graces Portland Streetcar's Art on Board program, showcasing local artists' work on a rolling canvas through the central city. The vehicle wrap debuted on Thursday, December 8.
Born and raised in Ukraine, Ostapenko lives in Portland and paints around the Pacific Northwest.
More of Ostapenko's work can be found on her website and Instagram.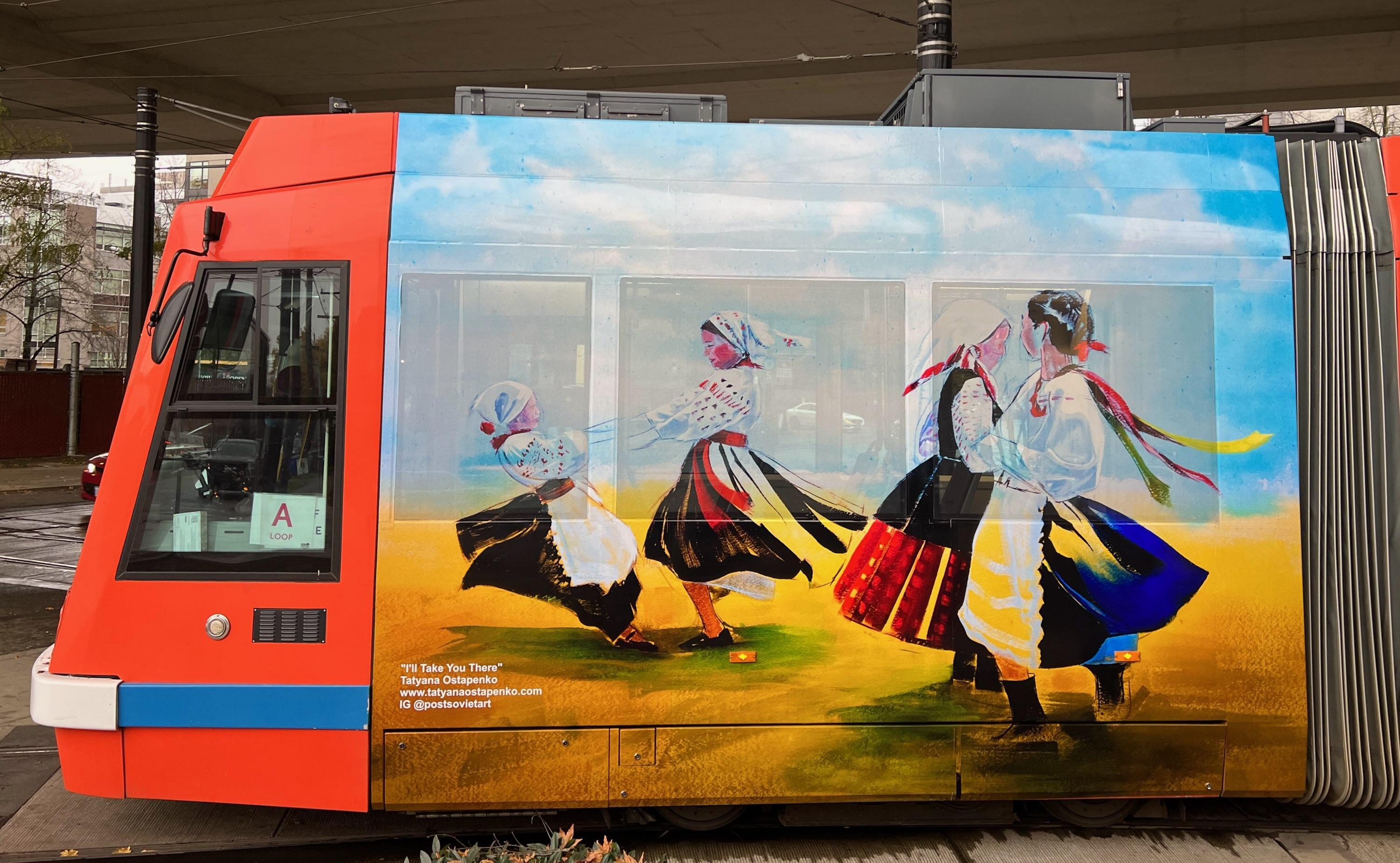 Artist's Statement
"I was born and raised in Ukraine. My artwork directly focuses on historical atrocities in that part of the world, as perpetuated by the few who hold the power, against the many who suffer. My paintings are deeply rooted in the past and attempt to evoke moments that happen at the juncture of erased, imagined and personal histories.
I created the painting "I'll Take You There" to celebrate the strength and resilience of Ukrainian people. It is my hope that seeing this image on the streets of Portland will continue to bring awareness and support for their ongoing fight for their lives and freedom."
Categories: