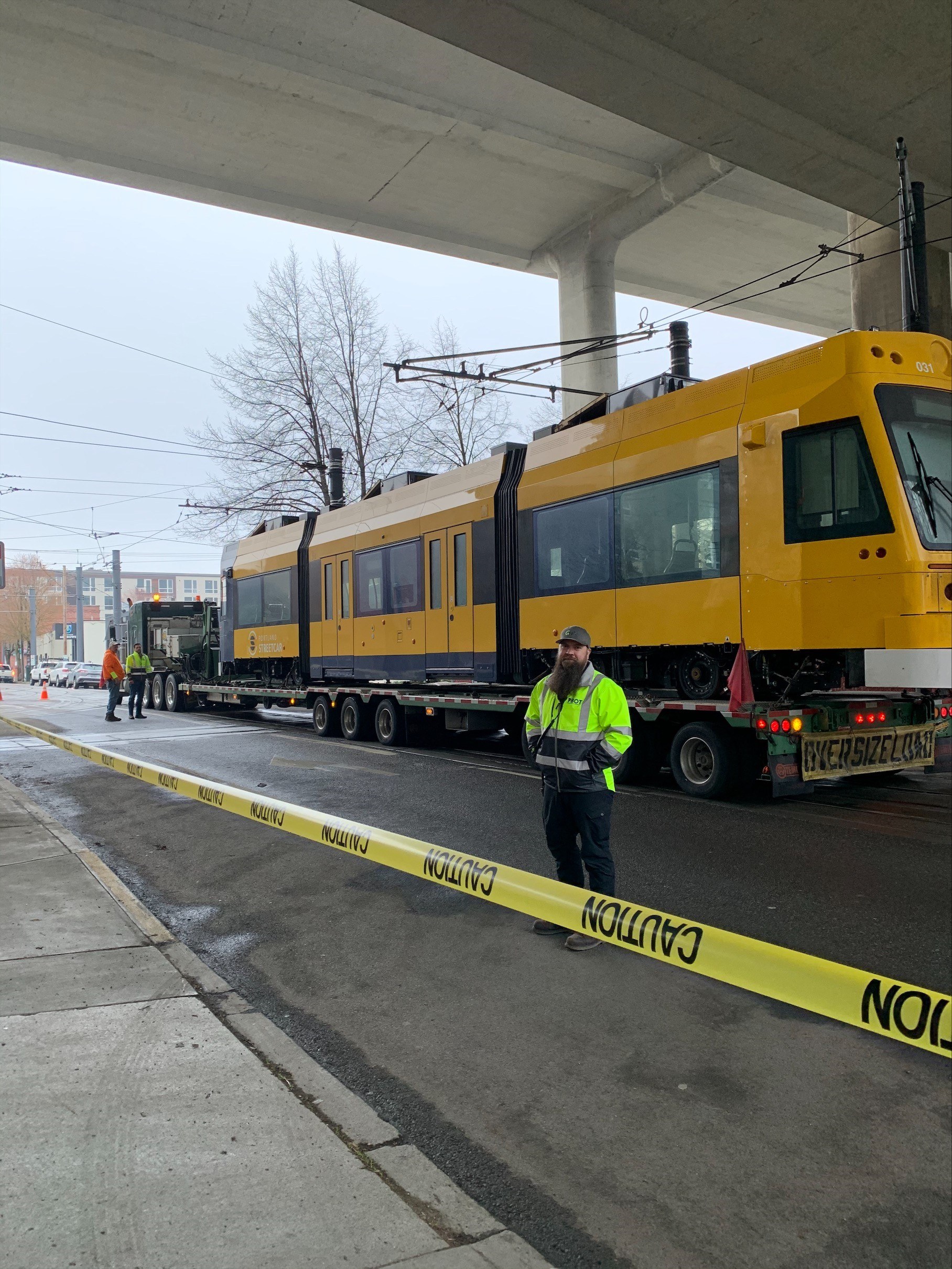 Portlanders who live or travel in the South Waterfront neighborhood can expect traffic delays on South Moody Avenue between 12 a.m. and 6 a.m. April 23 through April 27. Portland Bureau of Transportation (PBOT) personnel will be testing propulsion and braking on a new streetcar vehicle built by Brookville Equipment Corporation that will be put into service this summer. The testing will be conducted along South Moody Avenue between the Tilikum Crossing and South Lowell Street.

Beginning at 12 a.m. each night, the streetcar will perform eight test runs along South Moody Avenue that will each last around three minutes. Traffic control and flagging will hold all traffic on the street to accommodate the streetcar proceeding through intersections at speed and exceeding the posted speed limits for testing purposes. Sidewalks and bicycle facilities adjacent to the roadway will be unaffected.
The new streetcar vehicle is one of three purchased by PBOT to expand the Portland Streetcar fleet. The other two vehicles will arrive this summer and will allow for increased streetcar frequency on the east side A and B Loop routes, as well as more reliable service by having additional spare vehicles available.
Testing for the new vehicles requires loading the streetcar with weight to simulate riders and ensure safe and efficient acceleration and braking to certify it for entry into service.
Thank you for your patience while we complete this important testing to improve transit service in Portland's central city.
Categories: