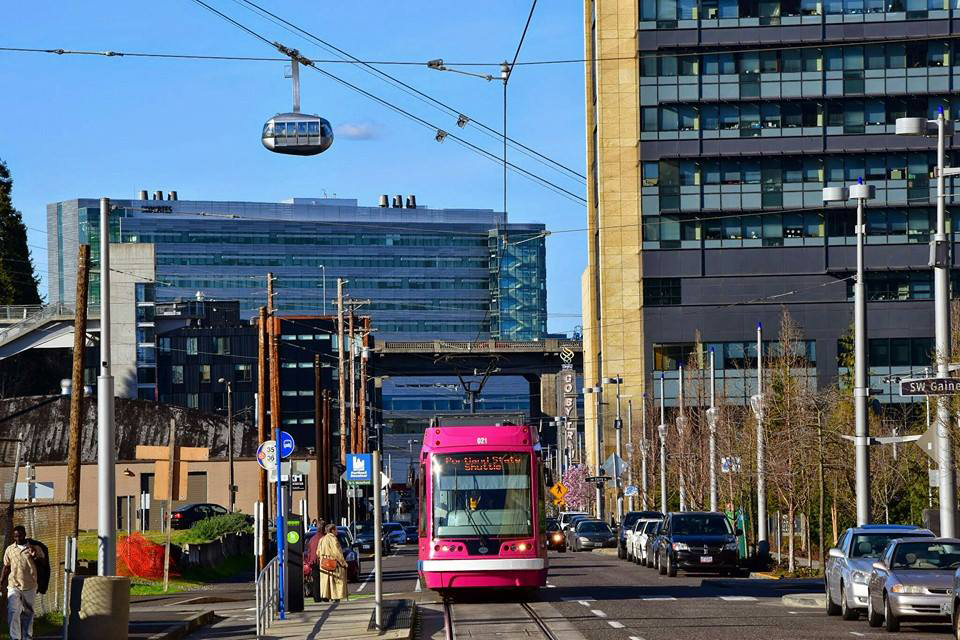 The Portland Aerial Tram has become a fixture in Portland's landscape. It's hard to imagine what Portland's skyline -- let alone commuting to and from OHSU and Portland's South Waterfront -- was like 10 years ago. For five weeks this summer, we will relive those days while the tram is closed June 23 – July 30 for mandatory maintenance. If you rely on the tram to get to and from OHSU's Marquam Hill Campus, please see commute recommendations below.
Tram Alternative Commuting Options
Although the Streetcar's NS line will not be affected during the Tram's five-week closure, people who take the NS line to get to the tram's lower station will need to find an alternative. Consider these options:
Public Transit: Commute to the bus mall in downtown Portland and take TriMet's No. 8 to/from Marquam Hill.
Biking: More than 1,000 people bike to the Tram every day. Plan a bike trip in Google Maps to Marquam Hill or South Waterfront. Or, view biking directions here.
Walking: South Waterfront to Marquam Hill is walkable for the intrepid hiker. Plan for an elevation gain of 300 feet in 1.2 miles. You'll cross busy intersections and the trail to Terwilliger is a short, steep climb of padded dirt.
Planning ahead
It's important to plan ahead if you rely on the NS line and the Tram to get to and from OHSU's Marquam Hill Campus.
More information: Visit Go By Tram/2018 Closure
Contact: If you have questions about the Tram closure, please send an email to parking@ohsu.edu.
Categories: