Portland Streetcar and commerce platform Shopify are teaming up to promote local businesses during the holiday season. With weekend free rides and an app-based guidebook for local businesses along the streetcar system, Portlanders can support the local economy and get holiday shopping done easily.
After a difficult 2020 holiday season due to the COVID-19 pandemic, Portland's retailers are ready to showcase their products and invite shoppers to support the local economy.
"Local businesses are the heartbeat of Portland and we want to support them through their busiest selling season and beyond," said Matthew Nelson, Head of Marketing for North America, Revenue at Shopify. "We're excited to collaborate with the Portland Streetcar to make it as convenient as possible for shoppers to visit and support the incredible businesses that make Portland so unique."
The partnership extends through December 25:
Shopify will sponsor two weekends of free rides on November 27-28 and December 4-5 to encourage use of transit for holiday shopping.
A promotional image will adorn one streetcar vehicle and signage about the promotion will be posted at 30 streetcar stops.
The Portland Streetcar Tour App will permanently be reworked to showcase local businesses along the streetcar alignment.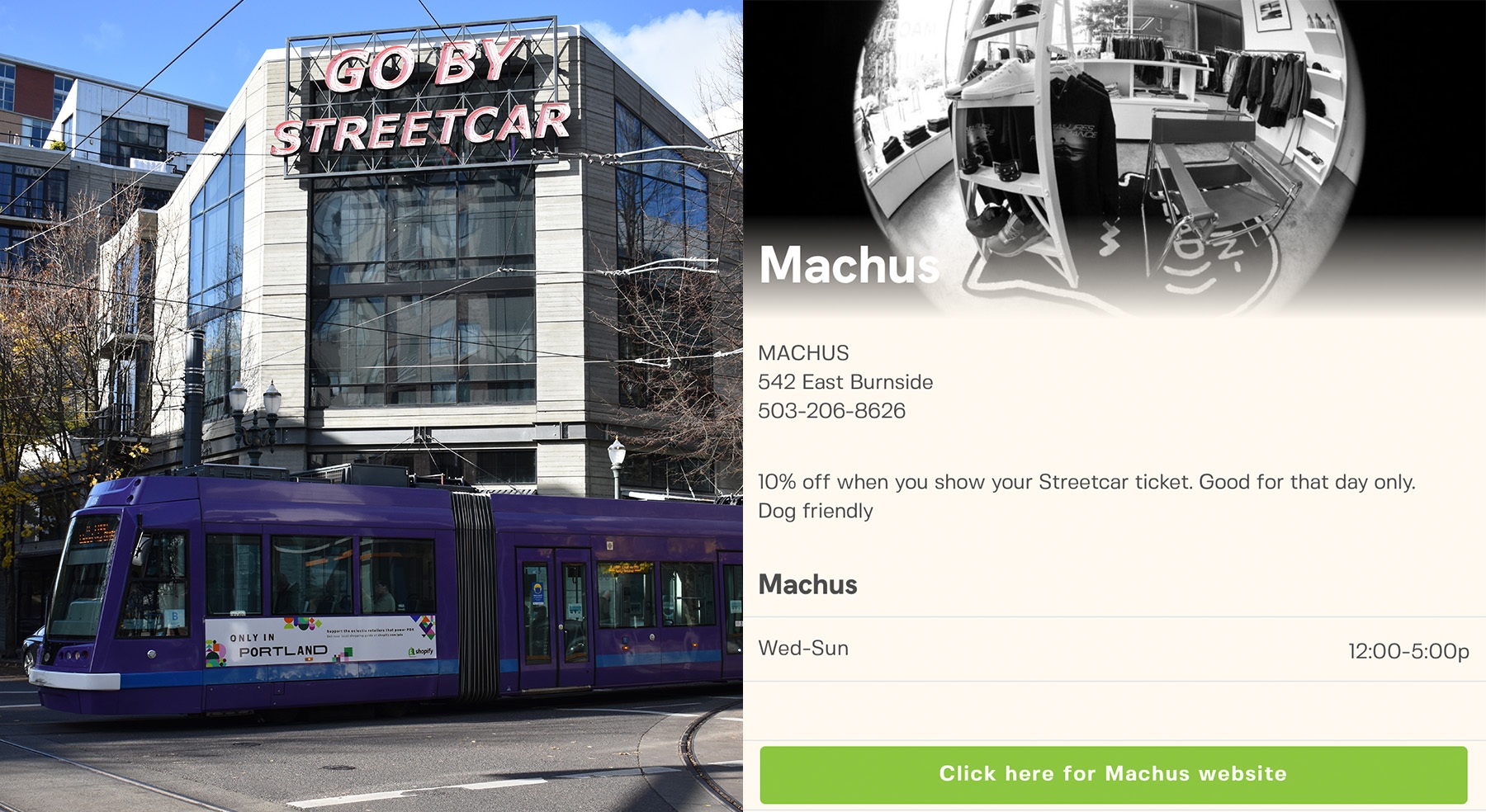 "Our sponsorship program has worked for years to support local businesses in the central city," said Dan Bower, Executive Director of Portland Streetcar, Inc. "We're excited to expand that work with Shopify's support this holiday season as our community recovers from the economic hardships of the pandemic."
Portland Streetcar began service in 2001 through Portland's central city and runs on 100% renewable electricity. The system serves thousands of riders per day with accessible, frequent transit.
About Shopify
Shopify is a leading provider of essential internet infrastructure for commerce, offering trusted tools to start, grow, market, and manage a retail business of any size. Shopify makes commerce better for everyone with a platform and services that are engineered for reliability, while delivering a better shopping experience for consumers everywhere. Proudly founded in Ottawa, Shopify powers over 1.7 million businesses in more than 175 countries and is trusted by brands such as Allbirds, Gymshark, Heinz, Staples Canada, and many more. For more information, visit www.shopify.com.
Categories: