2016 was a big year for Portland Streetcar as we celebrated 15 years, 50 million riders and so much more. Take a look back with us at all that occurred this past year.
January

We kicked off the year with our #GoesWell campaign. Signs were placed at all unsponsored shelters and we celebrated many events throughout the year.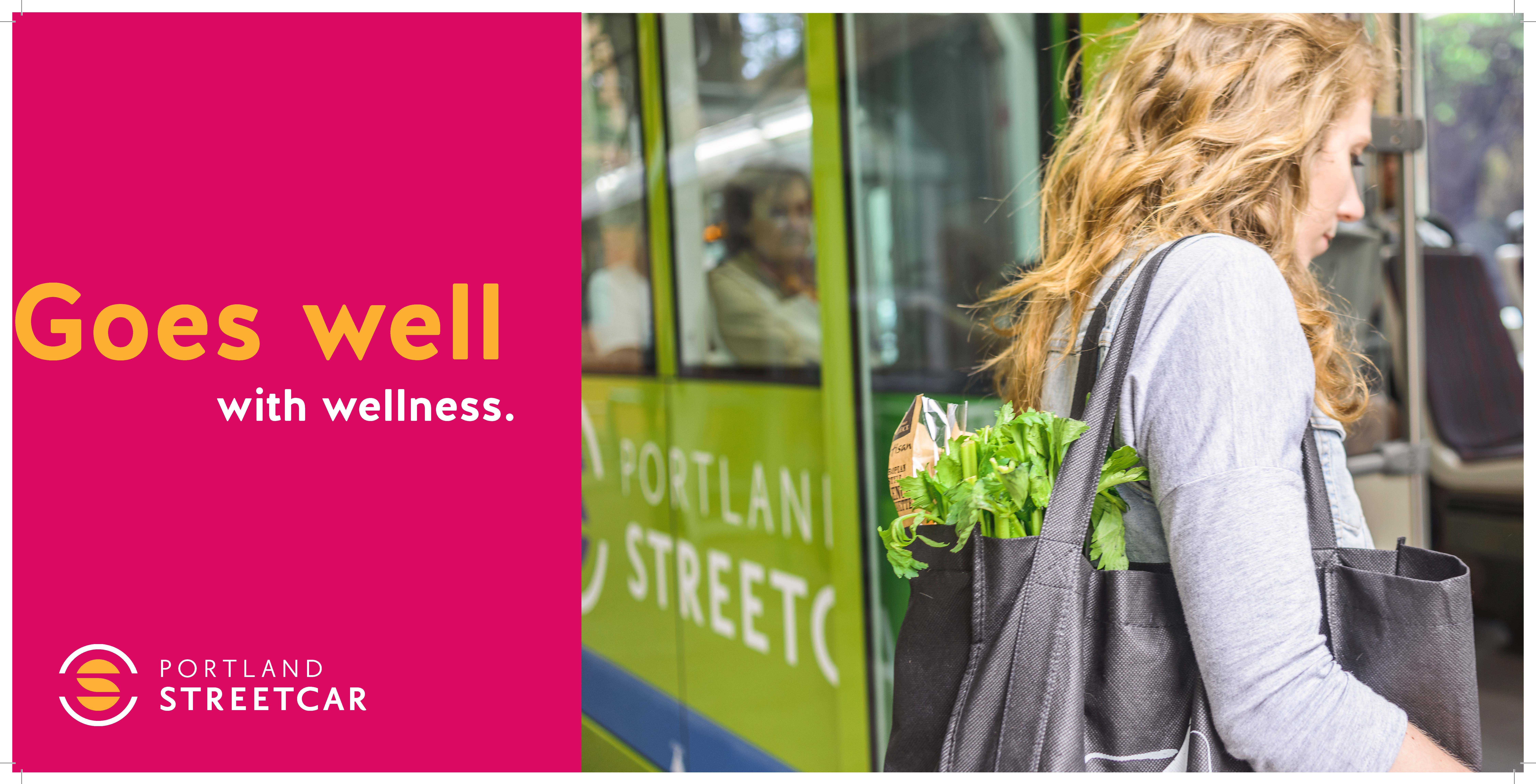 Freezing rain and ice halted service just after the New Year began.
February

Congressman Earl Blumenauer, Mayor Charlie Hales and our former Executive Director Rick Gustafson celebrated the opening of the DC Streetcar in Washington, DC.
In an effort to increase the speed, safety and reliability of Portland Streetcar, we began a trial closure of 5 stations: NW 10th & Everett, NW 11th & Everett, SW 10th & Stark and both directions at SW 1st & Harrison.
Our Executive Director Dan Bower was named one of the 40 Under 40 by the Portland Business Journal.
March

The Broadway Bridge closed for the final time as part of the Painting Project. The project, which began in 2015, removed all of the lead paint on the Broadway Bridge to make it safer for generations to come.
Updated schedules began in March after the first 6 months of service on the Loops to provide more reliable service to our riders.
At the end of March Portland Streetcar permanently closed the stations at 1st & Harrison, 10th & Stark and 10th & 11th at Everett.
April

As part of their series "10 That Changed America", PBS debuted their special "10 Towns That Changed America" featuring the Pearl District and Portland Streetcar.
Portland Streetcar, Inc. Board Chair Jim Mark and former Chair John Carroll celebrated the opening of the Kansas City Streetcar at the Streetcar Summit in Kansas City, Missouri.
May

"Free Ride First Thursday" begins. Internet provider Wave G sponsored free rides for all riders each First Thursday from May to October.
Streetcar 002 was "named" Desire in honor of the production at Portland Center Stage. Several lucky riders were randomly selected to win 2 tickets to see the show!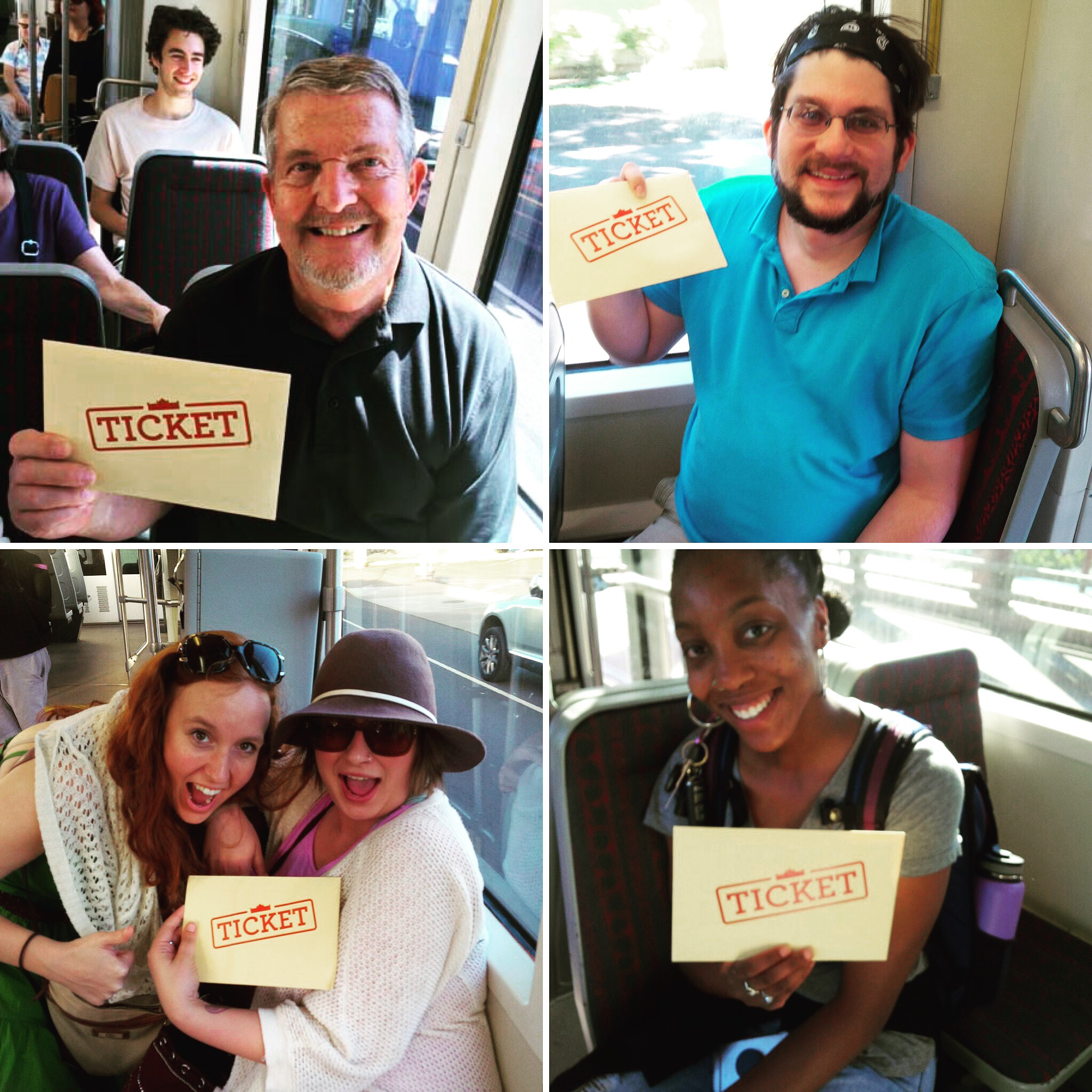 June

We were proud to join our partners at TriMet to march in the Pride Parade.
After digging through all of the old photographs and memories from 2001, we began our "Then and Now" series depicting the same places along the alignment in 2001 and 2016.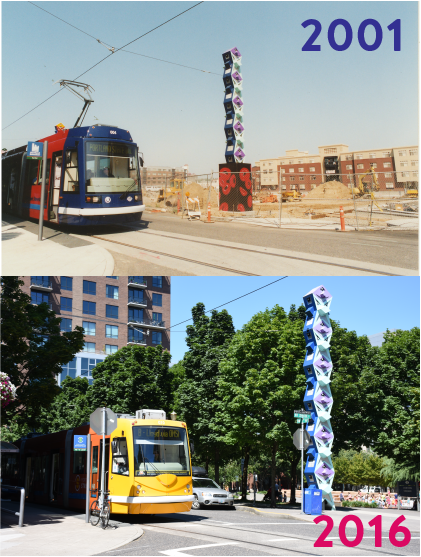 July

On July 20, Portland Streetcar celebrated 15 years of service between NW 23rd & PSU.
BikeTown opened adding to the many ways Portlanders can get around the City. Three of the closed stations were converted into BikeTown stations.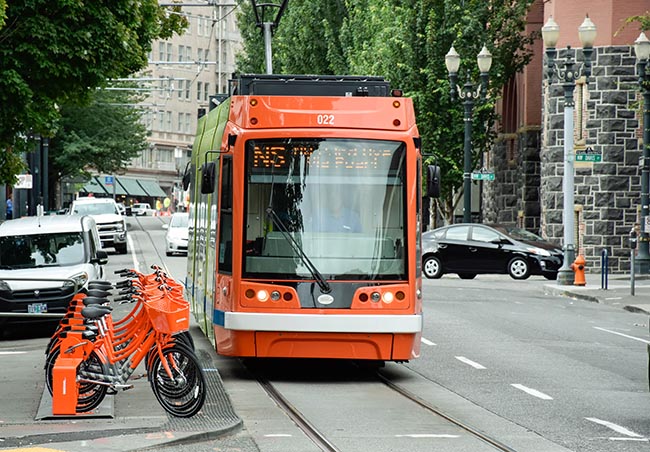 The 7th Streetcar Mobile Music Fest was held in celebration of 15 Years of service. 9 bands played on the alignment that first opened 15 years earlier.
In an effort to improve information and offer more to our riders, we launched our new, updated website with arrival times, news feed and more.
August

The 15-Year celebrations continued with our first ever Art Contest. 27 artists from around the area participated in two categories.
We held our first ever "Storytime on Portland Streetcar" reading to kids and then taking them on a Scavenger Hunt in the Central Library.
Executive Director Dan Bower welcomed on board our 50 Millionth rider since July 20, 2001.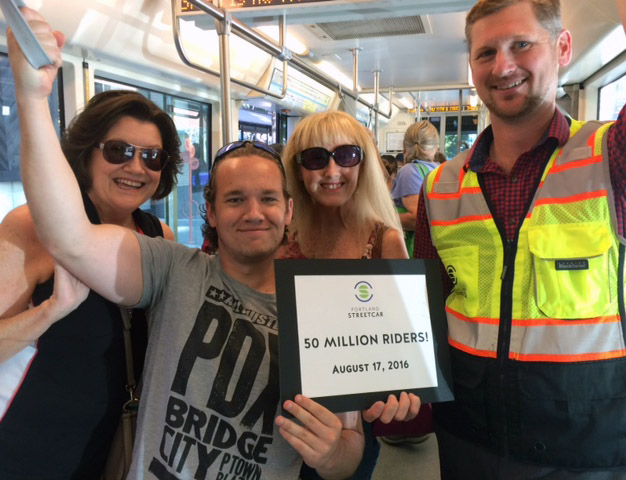 September

Celebrated the 1st Anniversary of the Loops opening and the 4th Anniversary of service to the east side.
Debuted our newest version of "Off the Rails" including an online interactive map.
Held a photo contest with Portland Center Stage for Little Shop of Horrors.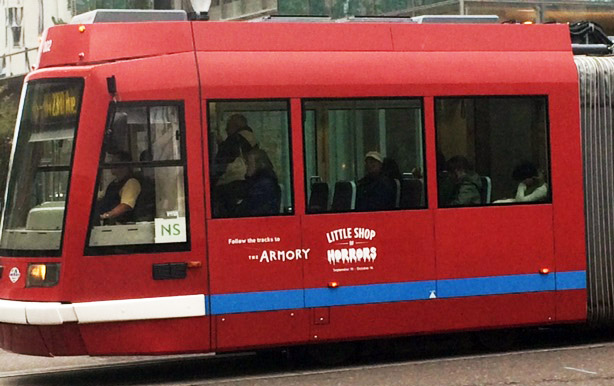 October

Reached our highest ridership to date of 15,921 average weekday riders.
Released new development numbers totaling $6.5 Billion in new buildings.
Released data showing that for each new housing unit that opens along the Streetcar line, Portland Streetcar realizes one new rider.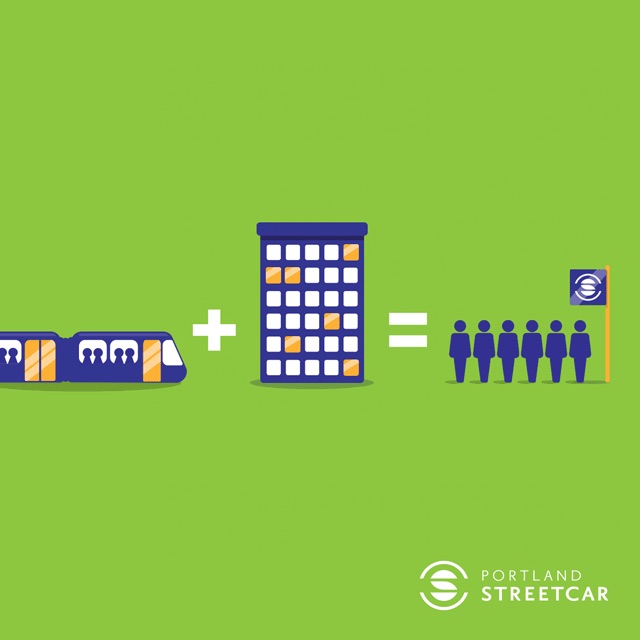 November

Protests and Rioting all along the alignment caused delays and service interruptions following the election.
December

Snow and ice events caused disruptions two weeks in a row and even shut down service one morning due to freezing rain and ice overnight.
We look forward to 2017 and bringing you our video "From Concept to Reality: The Story of Portland Streetcar" as well continuing the work to improve reliability and safety around the system. Thank you for 15 years and for a wonderful 2016 with all of you.

Categories: