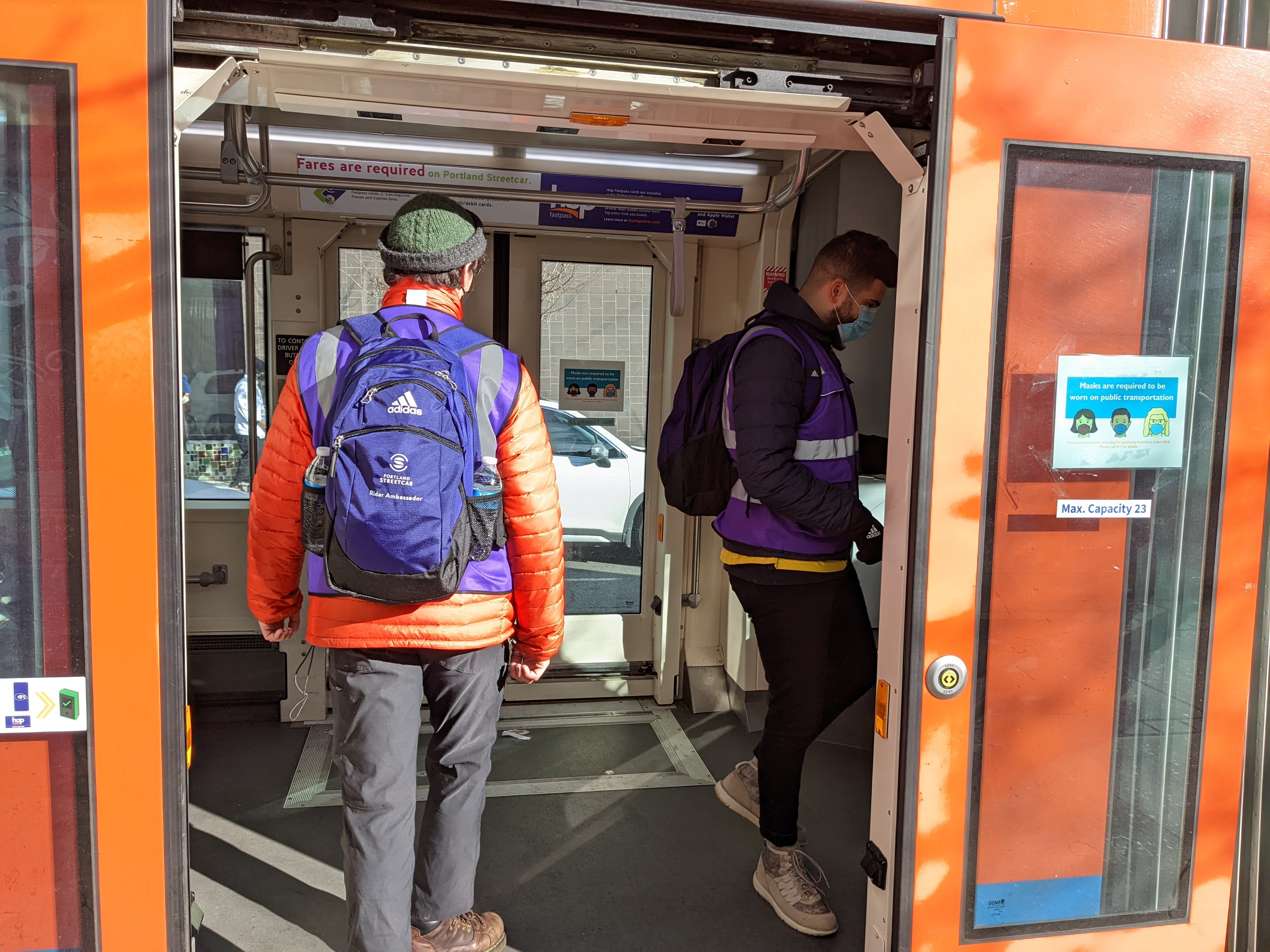 A purple vest and a backpack will be a new sight for regular streetcar riders. Newly-hired Rider Ambassadors are working aboard the streetcar to provide a non-security presence to help keep the system safe, supportive and comfortable.
Completing mental health outreach training and equipped with water, dry socks and other supplies, this team will respond to riders experiencing homelessness or struggling with mental illness or addiction.
"Providing more helping hands on the streetcar is a way we can help our neighbors in need while also keeping the streetcar safe and clean for all riders," said Dan Bower, Executive Director of Portland Streetcar, Inc. "The Rider Ambassador program is an extra layer of community support, and the team can respond to situations where otherwise a security or police response would be called in."
The one-year pilot program is funded by a research and demonstration grant from the Federal Transit Administration. The grant is also funding the transition from cloth upholstery to easy-to-clean vinyl seat covers and new rider information screens at key stops.
Portland Streetcar expects to collect data, stories and rider feedback about the program to evaluate its effectiveness at the end of the year. The team will be in addition to existing customer service representatives and PBOT's fare officers.
Categories: