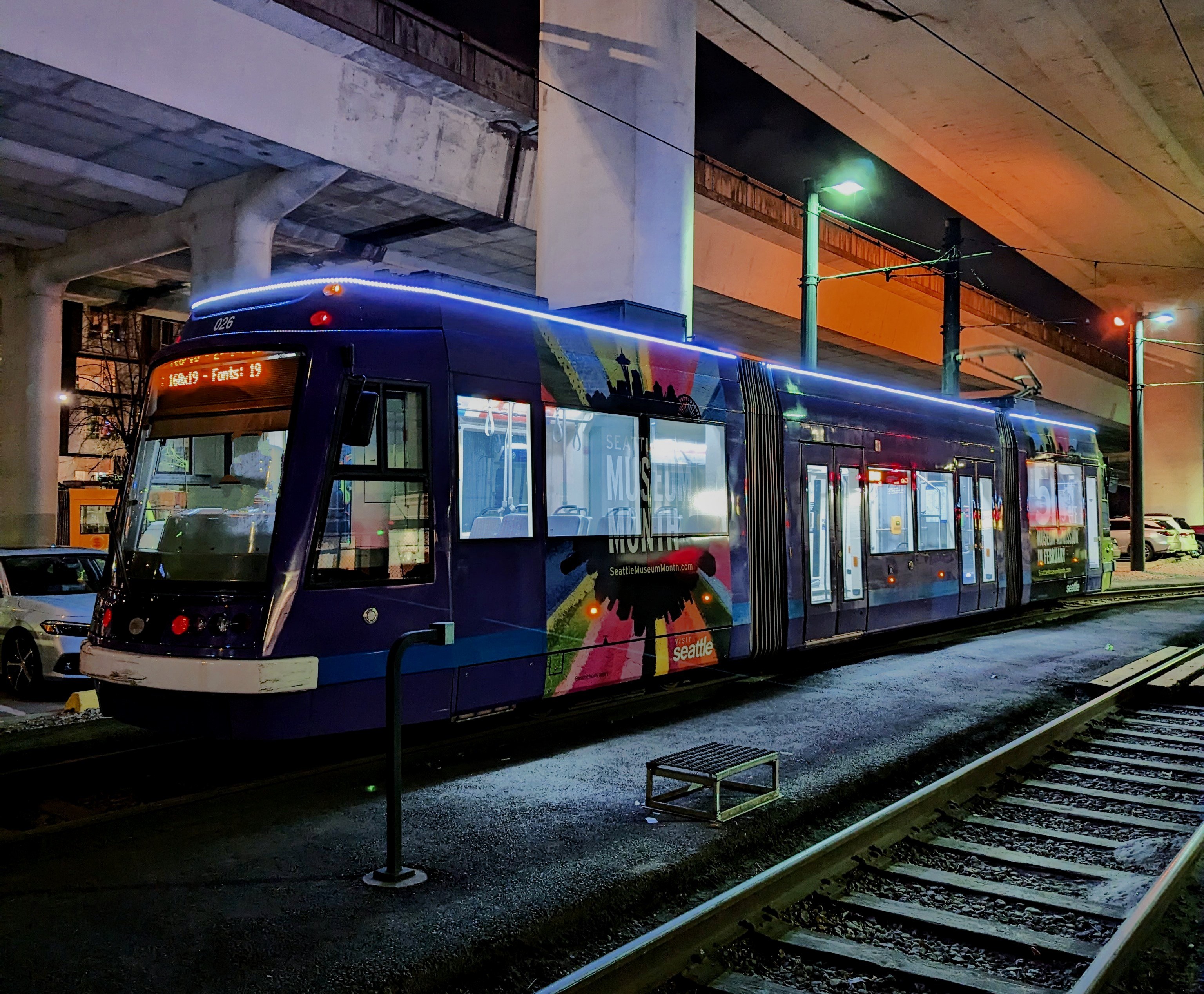 Portland Streetcar is going beyond sponsoring the Portland Winter Light Festival this year by transforming into a rolling installation. Every Portland Streetcar will be adorned with LED illumination throughout regular transit service during the festival. This effort will help brighten the central city and provide a moving embodiment of the 2023 festival theme of STARS.
"We received such a glowing response from the community about our lit-up holiday streetcar that we decided to take it a step further," said Dan Bower, Executive Director of Portland Streetcar, Inc. "By putting LEDs on all our vehicles we can bring light and joy to the city during what can typically be Portland's grayest time of year."
Rides on the streetcar will be free after 5:00 p.m. February 3-11 for the festival, offering attendees an electrified, illuminated way to enjoy the exhibits.
"The Portland Streetcar has long been a participant in the Portland Winter Light Festival, providing convenient and easy transportation around the citywide event," said Portland Winter Light Festival Executive Director Alisha Sullivan. "We are thrilled that the streetcars will be lit up with LEDs this year! The light festival would not be possible without community partners like Portland Streetcar coming up with creative ways to brighten and connect the community by enhancing the nighttime landscape of our city."
The Portland Winter Light Festival is an annual event that began in 2016 to enrich the public realm through Artful Lighting. Portland Streetcar began service in 2001 and operates three transit lines through Portland's central city on 100% renewable electricity.
Categories: