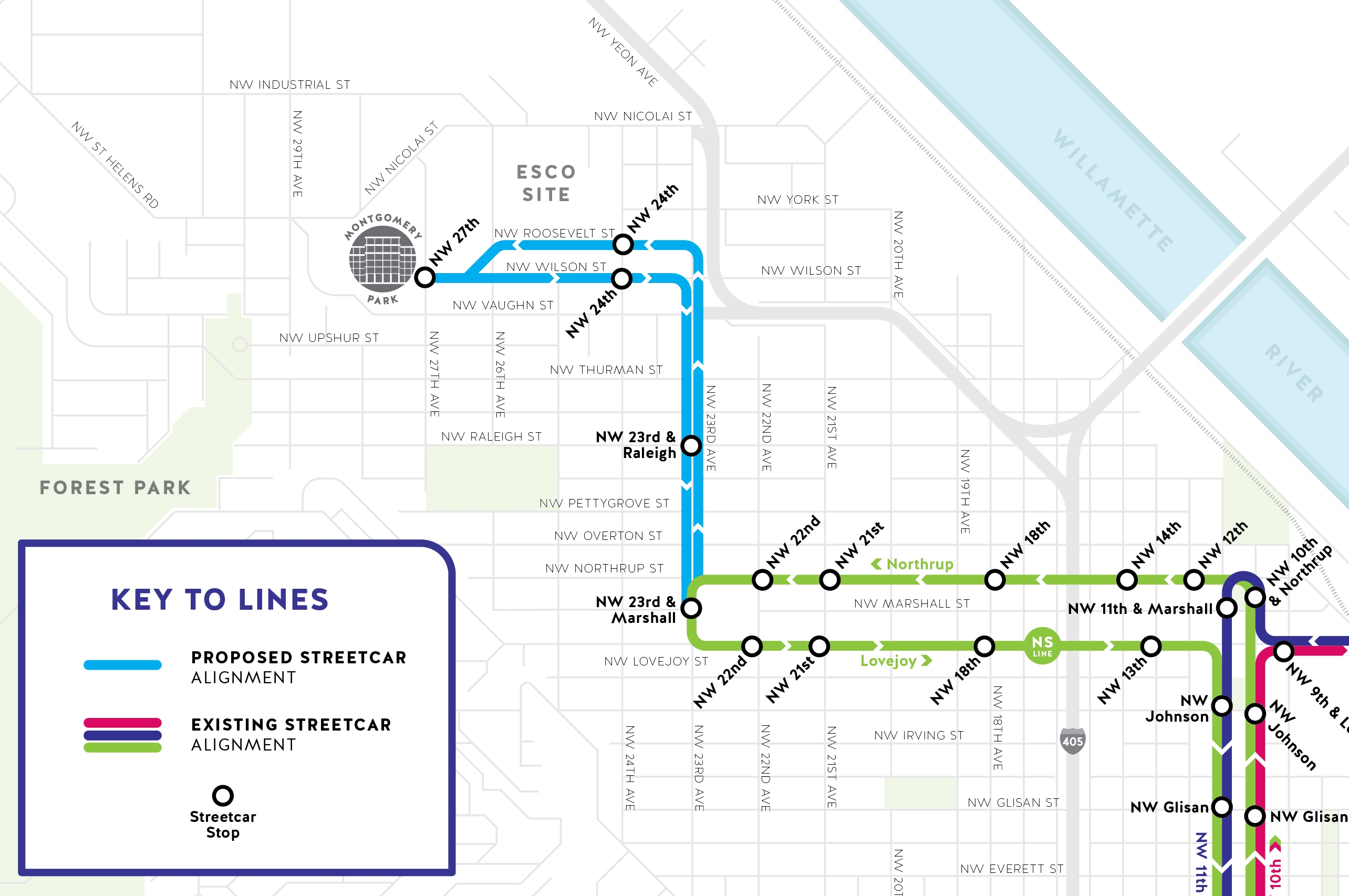 An online open house is now live for the Montgomery Park Transit Project, extending the Portland Streetcar NS Line to Montgomery Park in Northwest Portland. This project will provide completely off-wire service to Montgomery Park and the former ESCO steel site.
Development planned in coordination with the transit project will create more than 3,000 new housing units, including more than 300 affordable units. A new park, pedestrian access to Forest Park and reconstruction of NW 23rd Avenue are also included in the project.
Use this link to learn more about the project and provide your thoughts. Sign up here to receive email updates about the project.
Categories: