15 years ago, we shut down the streets and dirt roads for a parade of 5 streetcars, the Lions of Badacuda and a band of supporters to walk the new Portland Streetcar route from Portland State University to NW 23rd Avenue. With the hope of 2,000-3,000 riders a day and supporting a new neighborhood the spirits were high.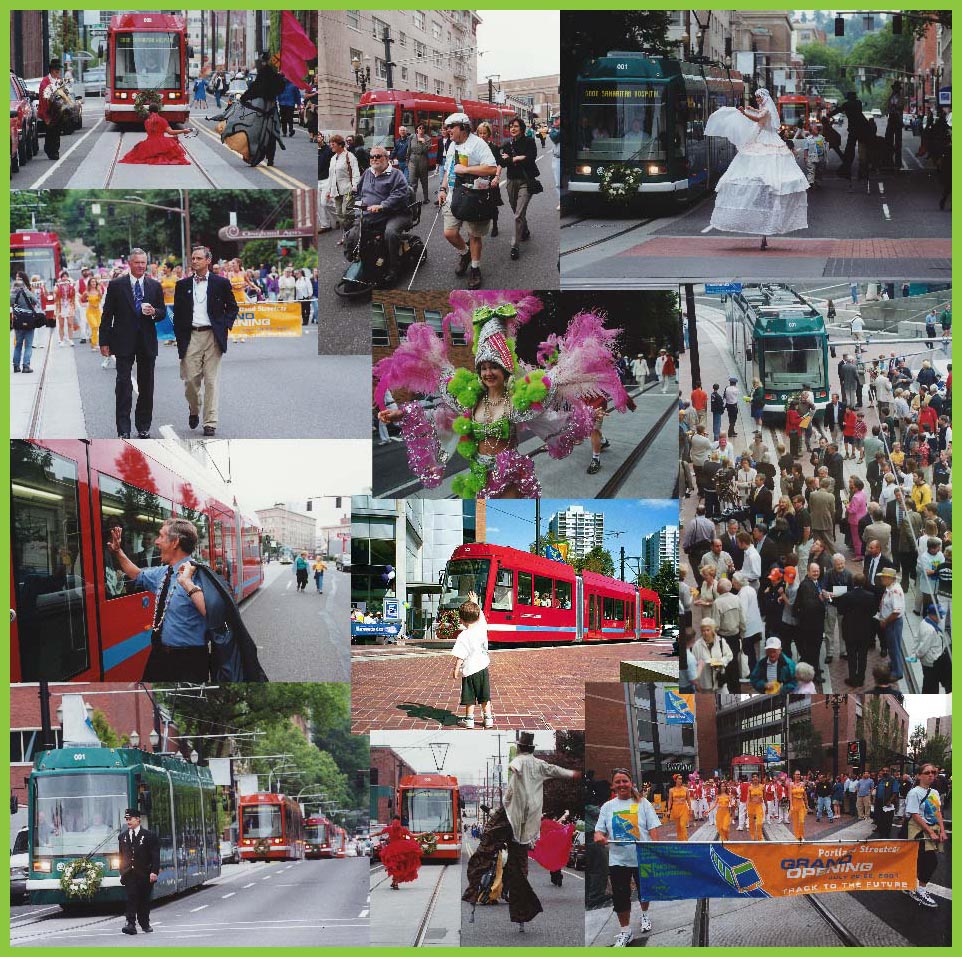 Collage of photos from the July 20, 2001 Grand Opening Celebration.
In 2016, we celebrate 15 years of service, a tripling of the system to 3 lines and 16-miles of track and over 49 MILLION riders over the life of the system. A lot has changed since that opening day, we now serve the South Waterfront and the east side, serve 15,000 riders a day and operate 14 streetcars Monday through Saturday. The next 15 years are sure to bring more growth and adventure. We look forward to taking the trip with you!