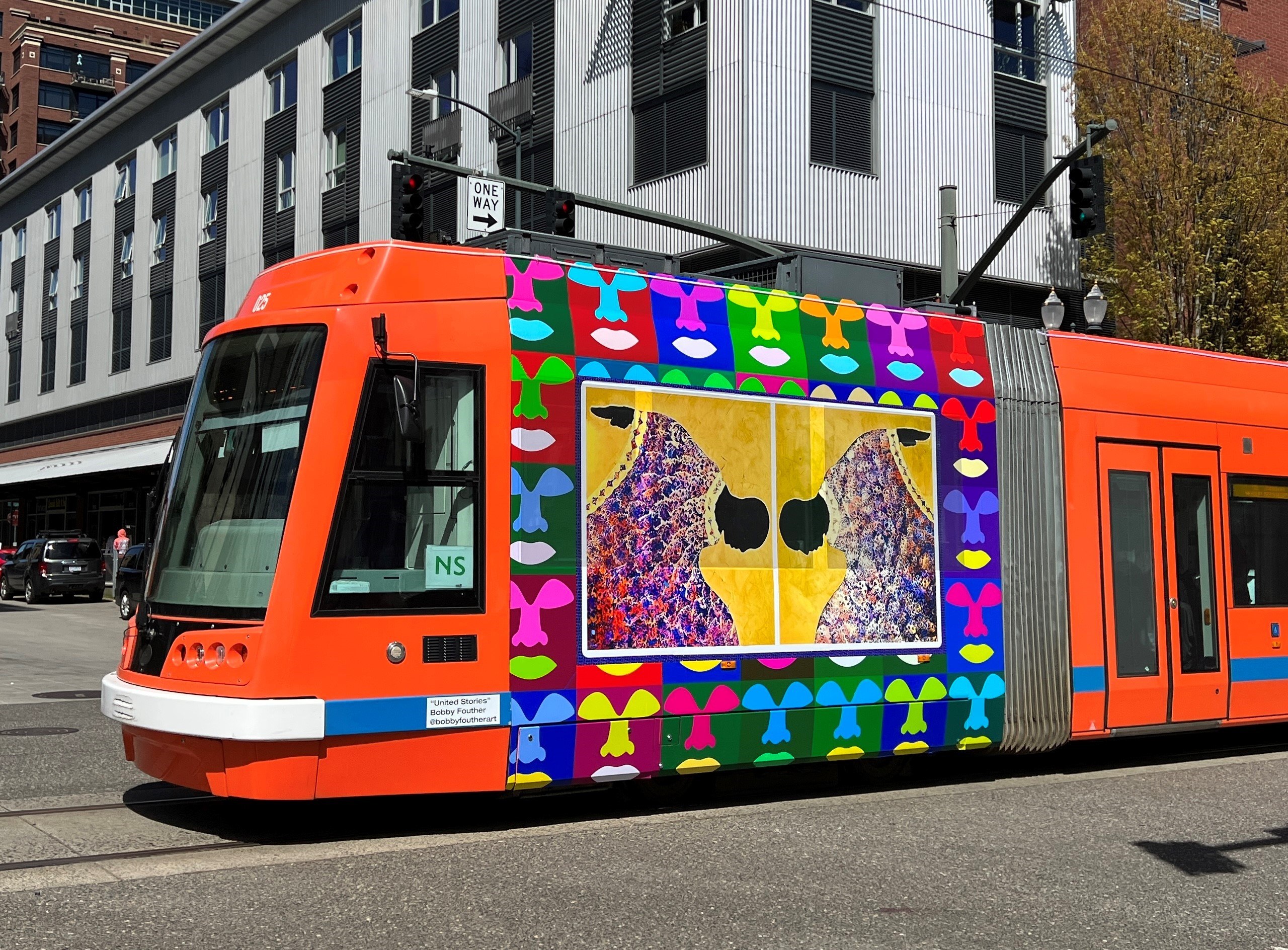 Portland Streetcar's Art on Board program has installed another piece, this time by local artist Bobby Fouther entitled "United Stories." The piece was originally done in acrylic on canvas and is a combination of two works joined together "to connect a feeling of the inner and outer self," says Fouther.
Fouther continues:
I am a visual and performing artist. Through multiple mediums I love to tell stories on the canvas and the stage, sometimes with paint and sometimes with movement. I have created photos, videos, music, costuming to tell all types of life's moments from birth to death. My mentors are many both local and international and I say thank you for the blessings … ASHE … Miss Dunham, Mr. Pomare, Ray Eaglin, Charles Tatum, and many others for giving me with wisdom to pass it on.

Dedicated to Ellen Elizabeth Preston for giving me sight and insight and teaching me to use my gifts to the best of my ability on a daily basis.
The Art on Board program began in 2020 and supports local artists through hiring them to create new or repurpose existing works to be displayed on the Portland Streetcar as it provides transit service to Portland's central city.
Categories: