A new art installation by Portland artist Vincent Kukua continues Portland Streetcar's Art on Board program, showcasing talented local creators on a rolling canvas through the central city. This third vehicle wrap joins previous installations by Edmund Holmes and Maria Regine.
Art on Board is a program which showcases local artists' work in public as the vehicles serve riders around Portland's core.
Vincent Kukua's work can be found on his website and Instagram.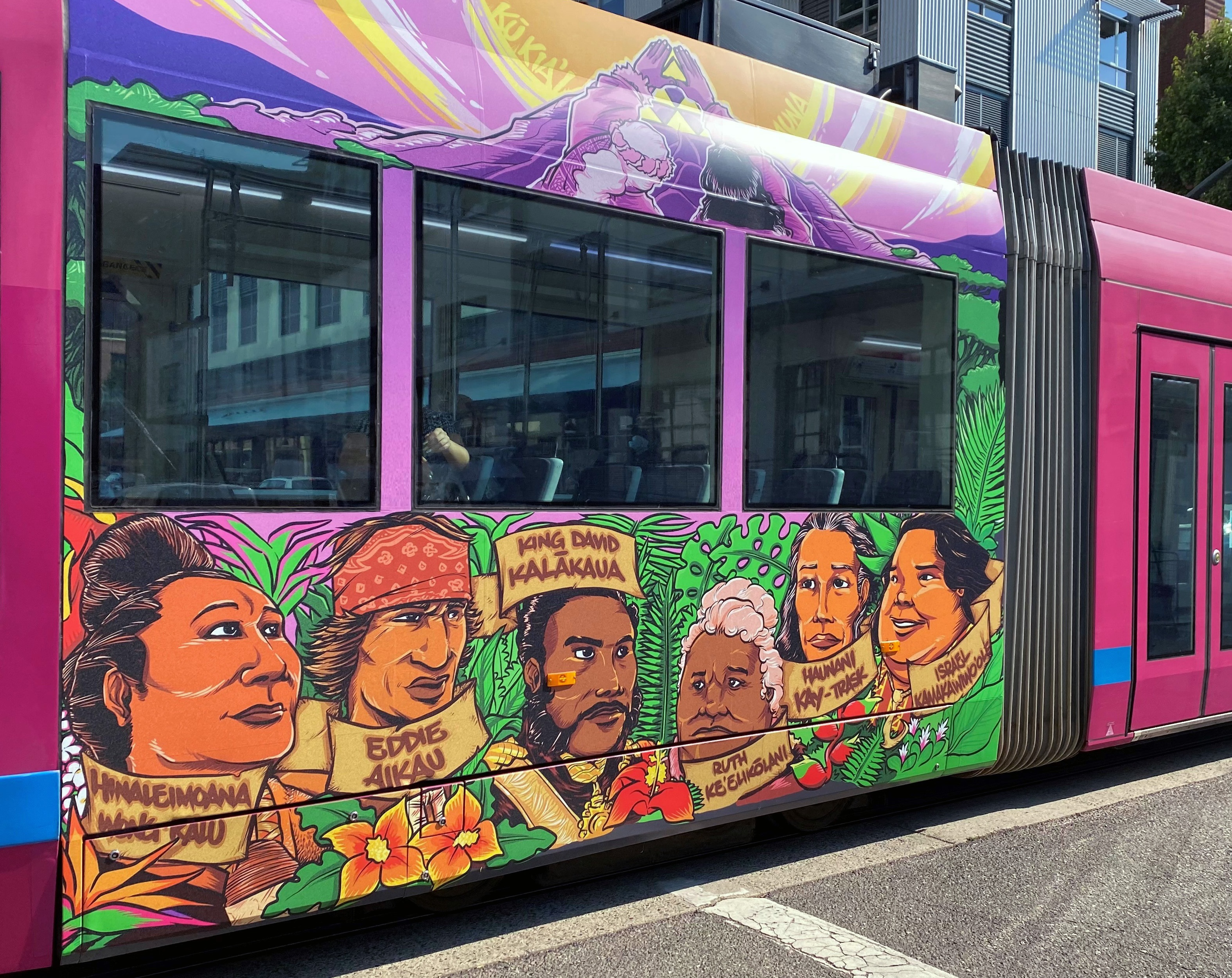 Artist biography:
Vincent Kukua works in the Production Department of Oni Press/Lion Forge Entertainment by day, and is a freelance illustrator by night. Born in Honolulu, HI and raised in the San Francisco Bay Area, he carries with him to Portland the encouragement and support of a family steeped in the creative arts and his Hawaiian heritage. He has illustrated for local organizations such as APANO (The Asian Pacific American Network of Oregon) and Prosper Portland as well as working on his own comics and drawings for various personal projects.