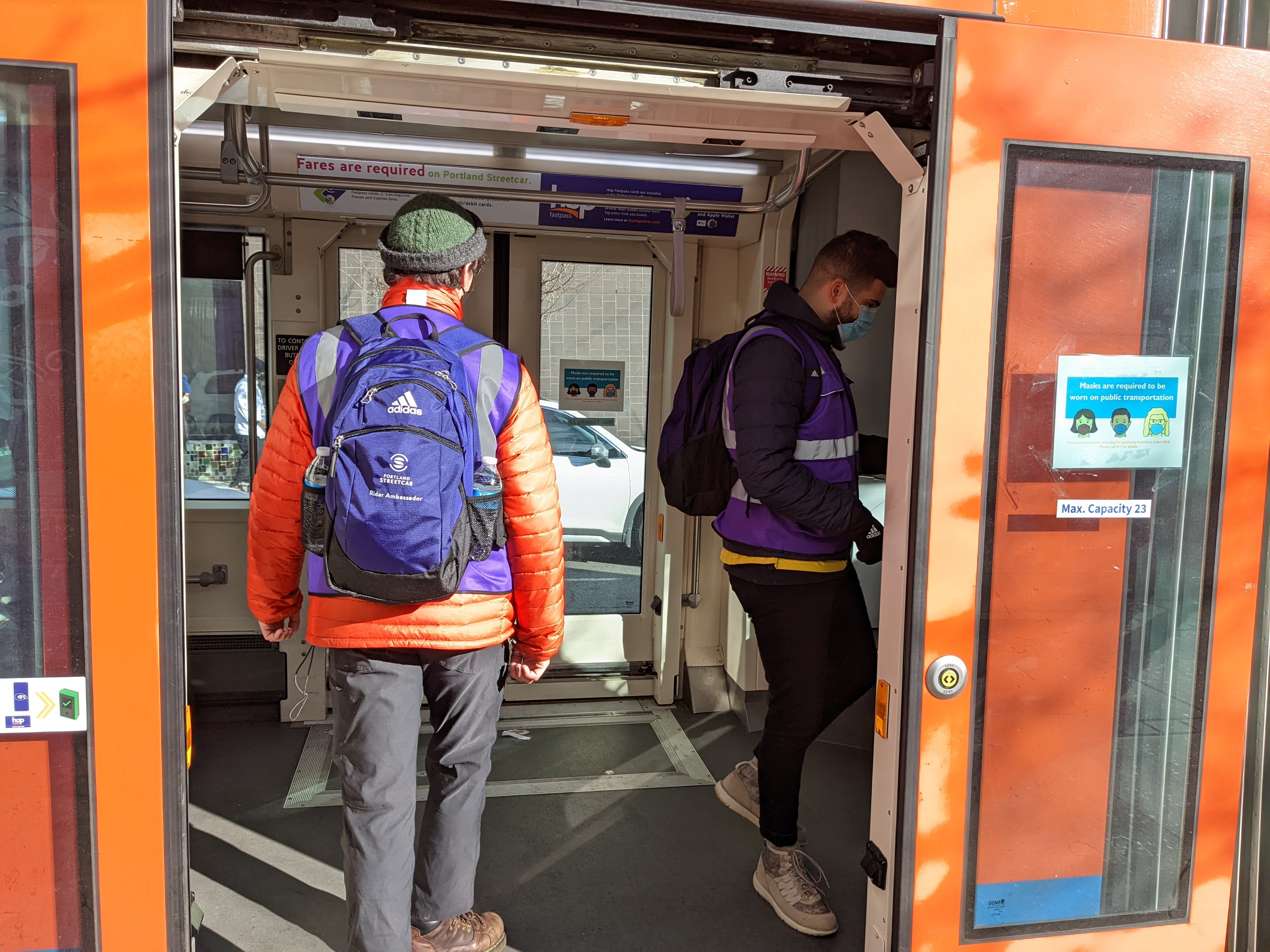 As a record-breaking heat wave scorched Portland in late July, Portland Streetcar's rider ambassadors took to the system to help riders stay cool. Over the prolonged period of extreme heat, teams handed out more than 600 bottles of cold water along with spray bottles, cooling towels and other items.
Rider ambassadors carried lists of cooling shelters and helped riders in need find resources to beat the heat, especially if they would otherwise be sleeping outside or without air conditioning.
The rider ambassador program began in January 2022 as a way to provide a non-security response to riders experiencing homelessness or struggling with mental health or addiction issues that might be using transit as a method of getting inside or off the sidewalk. By taking a community outreach approach, teams work to connect riders to applicable resources, offer supplies that might be useful and otherwise provide a friendly presence on the streetcar.
Portland's recent heat wave was yet another example of an extreme event in which having such personnel proved to be a lifeline for many of the community's most vulnerable and transit-dependent people.
Categories: